---
It is a prime focus, 302cm large antenna manufactured way back in 1986. It was manufactured at the MZT Skopje factory in Macedonia. I received it as a gift from a good friend who could no longer keep it because of moving to the USA. I have restored all the steel parts and with some minor modifications has recently put it into operation. It works great, has a very precise geometry. I intend to use it for the C band but I am currently using it in the Ku band area as my offset Laminas 2700 is not yet operational. The antenna covers 90E to 47W satellites with a very quiet Von Weise 24 " actuator...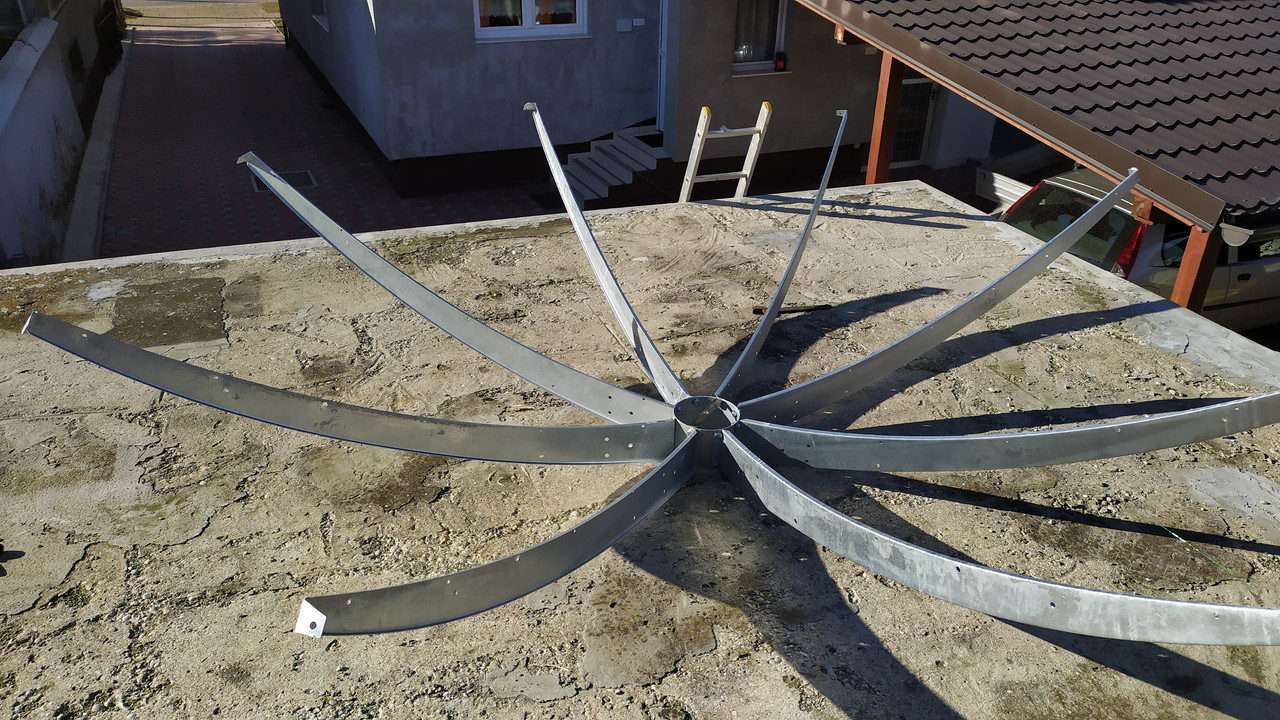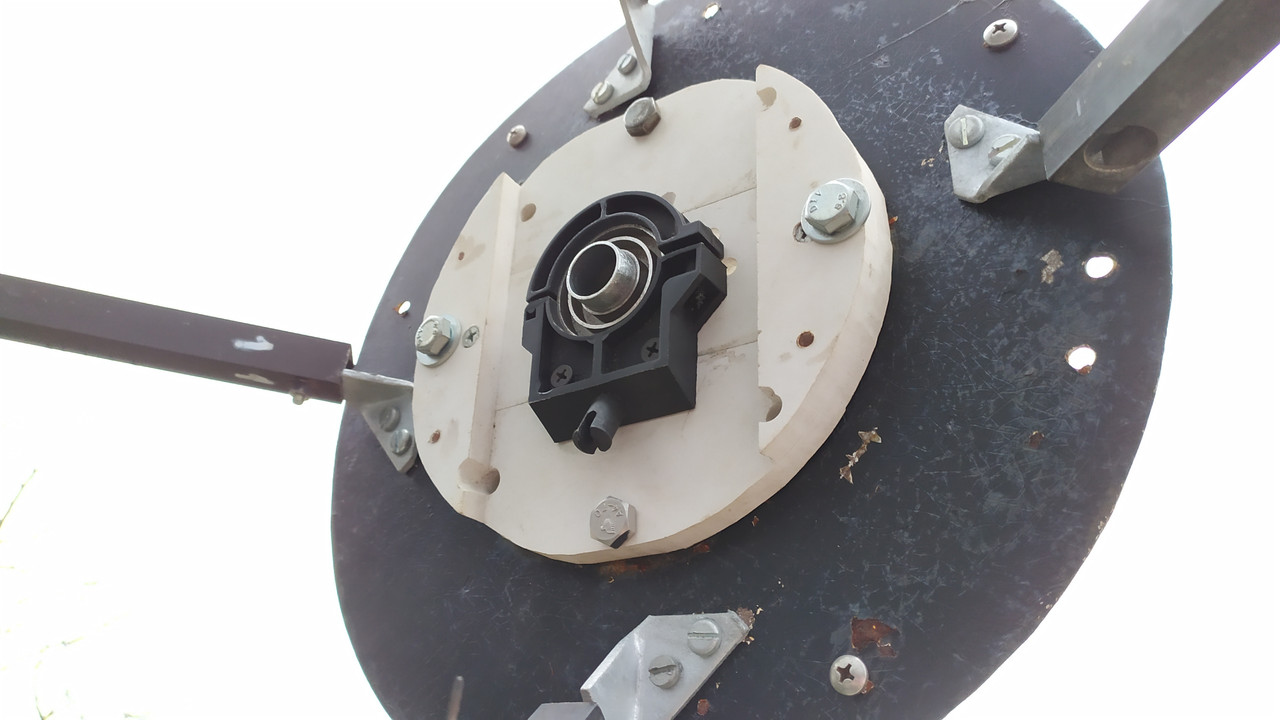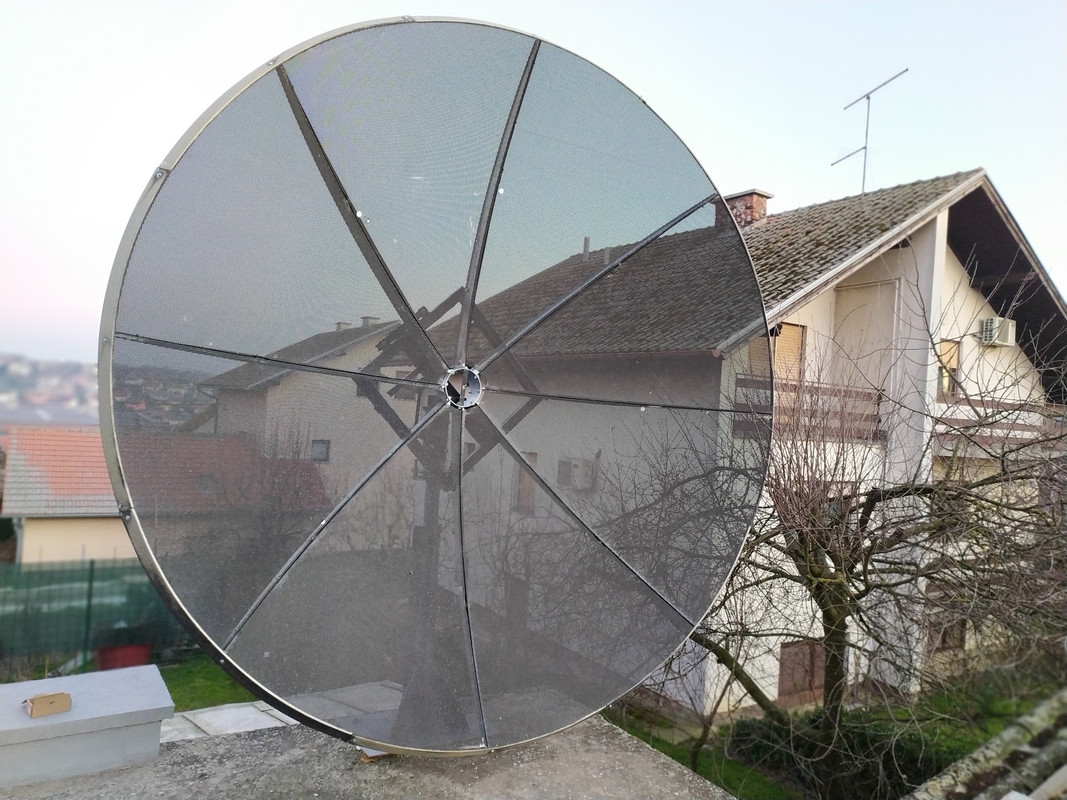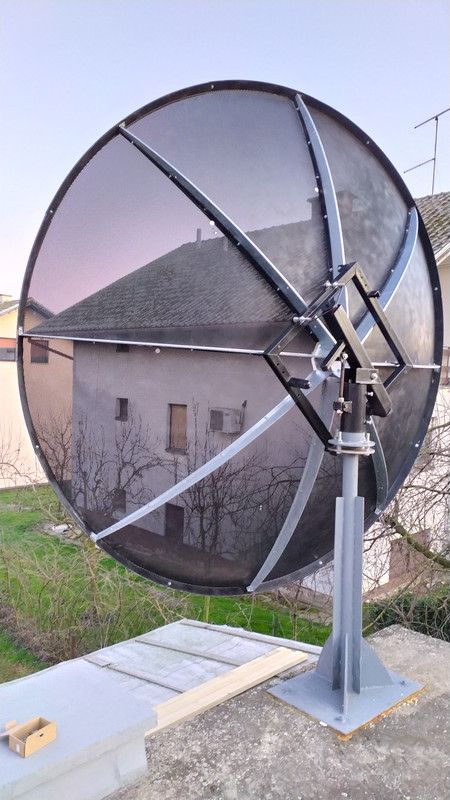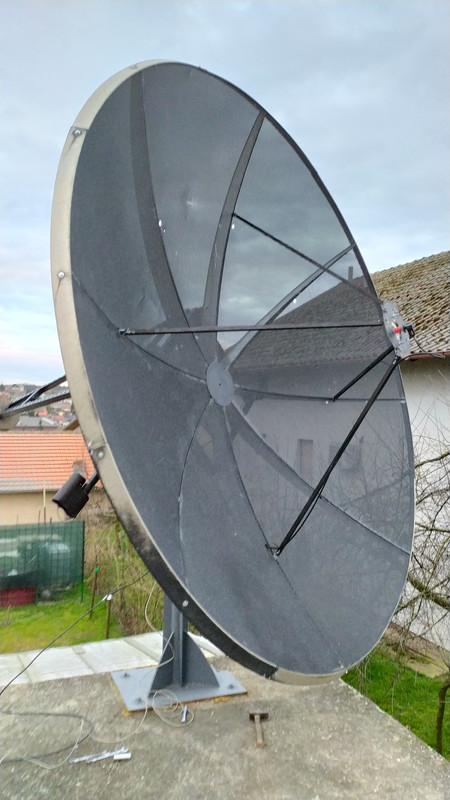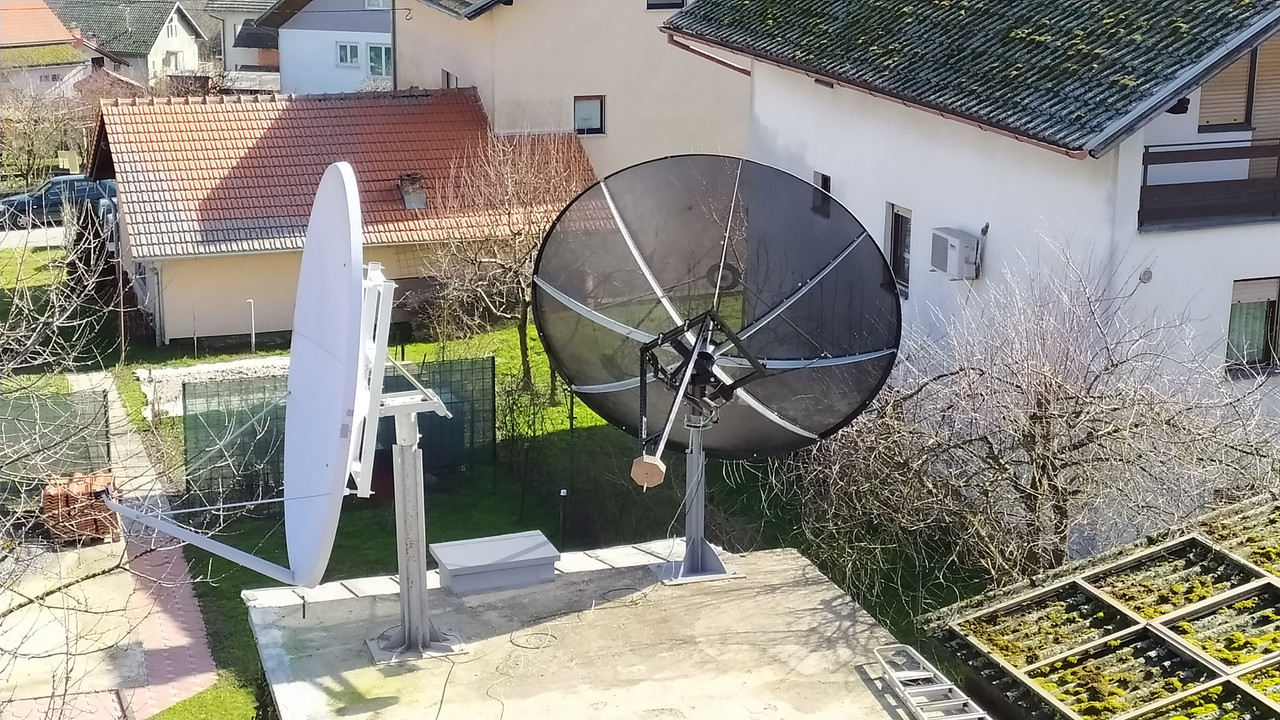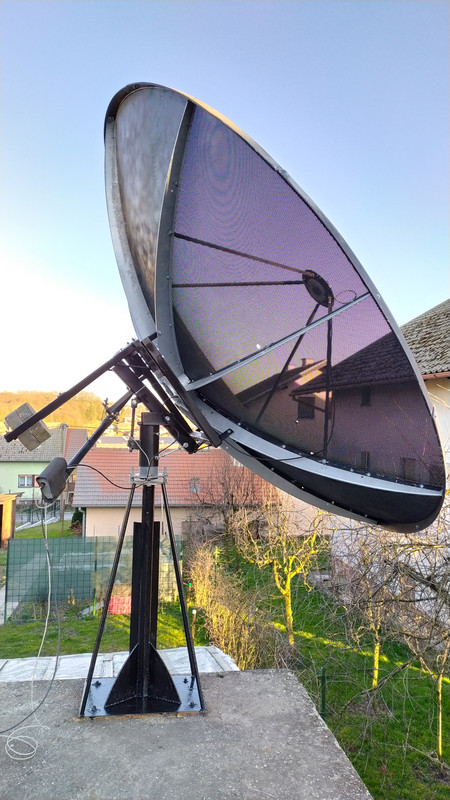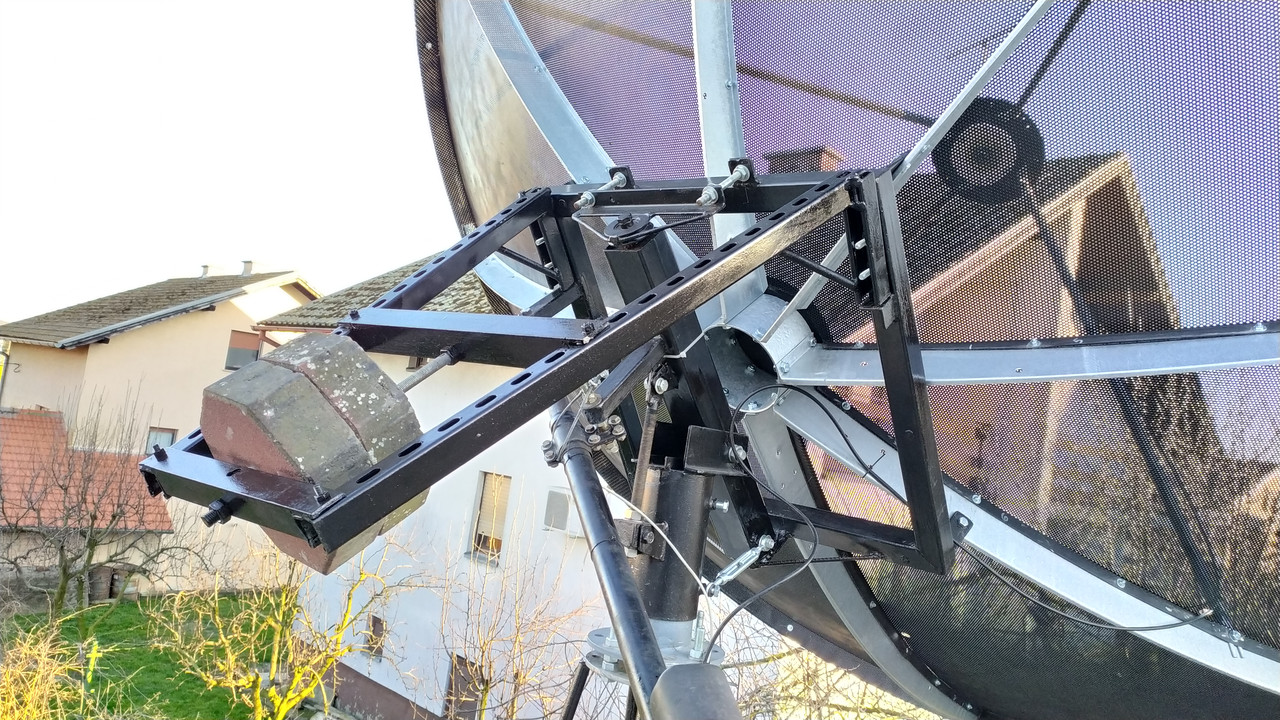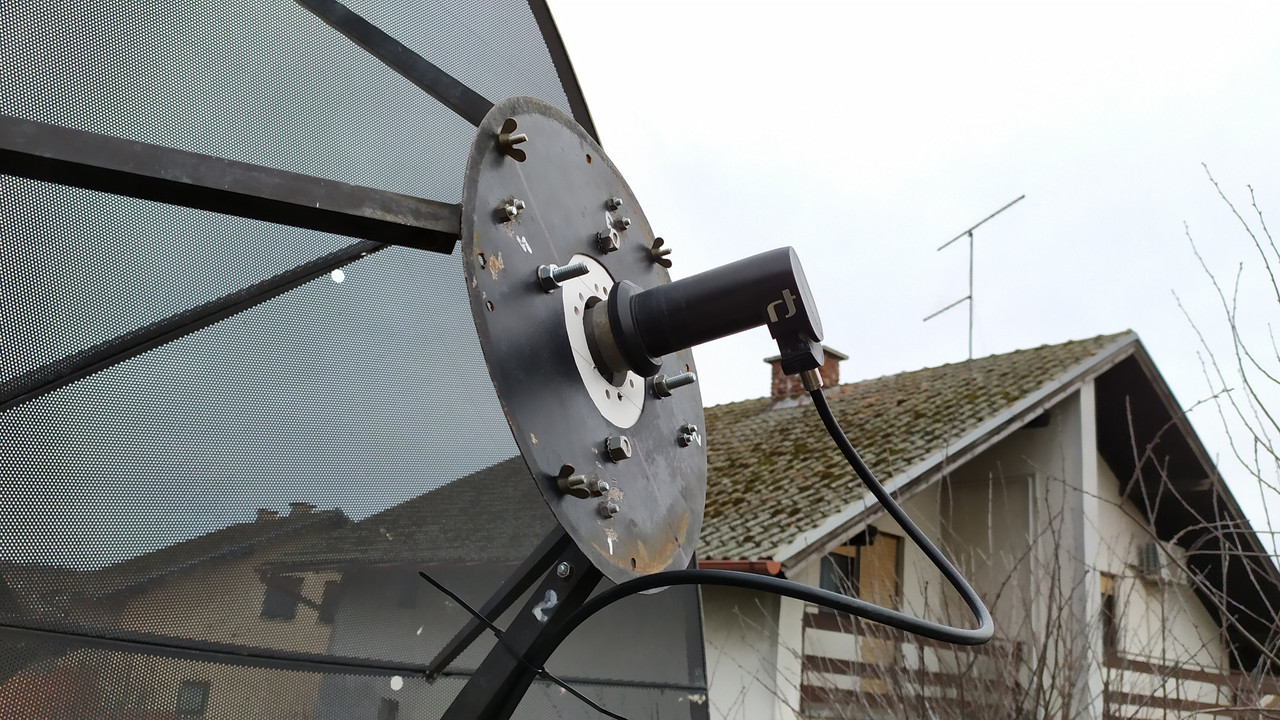 https://www.youtube.com/watch?v=CqTVydeqGFI
_______________
Location: Croatia, Kutina
---------------------------------
3,1m MZT Prime Focus (90E-45W)
2,7m Laminas offset (UK 28,2E)
1,8m Prodelin offset
1,2m Channel Master offset + Amiko DM3800S (90E-55,5W)
Multi-Feed Wave Frontier Toroidal Antenna T90 (28,5E-0,8W)
TBS5927;DM8000
Dieser Beitrag wurde schon 1 mal editiert, zum letzten mal von Lambda am 07 Mar, 2020 17:41 53.